Norberto Li, DDS is ready to serve all of your dental needs.
Welcome to our office in San Francisco. Our friendly and knowledgeable staff are deidcated to making every visit to our office a great experience. Expert dental care is provided with a warm, personal touch in a comfortable, relaxed setting.
Dr. Li's practice is a modern, state-of-the-art dental office located at 450 Sutter Street, offering downtown San Francisco area patients a full-range of general and cosmetic dental services, from routine checkups to complete smile makeovers. Dr. Li practices conservative, proactive dentistry utilizing the latest in dental technology. Your comfort is always a primary concern.
Our office is staffed by highly skilled and trained personnel whose sole job is to ensure that you receive the highest quality dental treatment. Our staff has more than 50 years of combined experience among the dental team. Dr. Li is licensed by the State of California and regularly expands his expertise through continuing education meetings and seminars.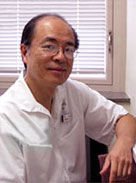 Dr. Norberto Li
Dr. Li has been practicing dentistry for more than 30 years and is very experienced in every aspect of dentistry. He graduated from the UCSF School of Dentistry in 1979, worked as the staff dentist at San Francisco General Hospital Dental Clinic from 1979-1982, and has maintained a general dentistry practice at 450 Sutter Street, San Francisco since 1982. Dr. Li believes in conservative dentistry, doing what is necessary to preserve a healthy mouth and a bright smile. Dr Li also speaks Spanish, as well as two Chinese dialects. Married for more than 30 years, Dr. Li and his wife Shelley have a son and a daughter. In his spare time, Dr. Li is an avid cyclist and also enjoys photography, fishing, skiing, reading and singing.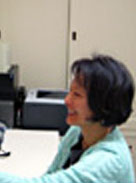 Betty Wong
Our office manager, Betty, returned to the work force in 2007 after raising her three children. Betty's considerable skill set includes fluency in Cantonese and Mandarin. Her many duties range from administrative paperwork (insurance and accounting) to coordinating patient appointments and generally keeping the office running smoothly. While these responsibilities make her an invaluable team member, she shines most impressively with her ability to make patients feel welcome and appreciated. Betty likes to work out at a gym in her spare time. Her other interests include collecting recipes and watching the Food Channel for cooking inspiration.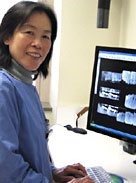 Julie Thach
Julie is our chairside assistant. She is highly skilled and experienced, having joined our office in 1988. Like her team members, Julie has expertise in languages other than English, including Vietnamese, Cantonese and Mandarin. Julie displays great efficiency and dedication in her work and, after 22 years, she can practically read the doctor's mind. Outside of the office, Julie exercises regularly throughout the week. Her favorite pastimes include swimming, tai chi and yoga.
The first step towards a beautiful smile and a lifetime of good oral health is to schedule an appointment. Our office works with numerous Insurance Carriers. For your convenience, we offer a variety of payment options. Call (415) 397-6554 or email Norberto Li, DDS today to schedule your appointment. We look forward to serving you for years to come!